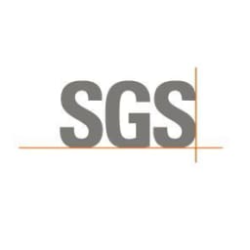 SGS
Switzerland Geneva 1 Place des Alpes, P.O. Box 2152, Geneva, Geneva 1211 Geneva 1, CH
Market Research, Research Jobs
Management Executive
Management (incl. project, product management & human resources)
Education, Training, Teaching, Science Jobs
Engineering, Construction, Manufacturing, Technical, Utilities Jobs
Company Detail
Wherever you are in the world, in whatever industry, you can rely on our international teams of experts to provide specialized solutions to make your business faster, simpler and more efficient. We partner with you to deliver independent services that will help you to improve operations, reduce risk and develop smart solutions. OUR GROUP PROFILE SGS is the world's leading inspection, verification, testing and certification company. We are recognized as the global benchmark for quality and integrity. With more than 89,000 employees, we operate a network of more than 2,600 offices and laboratories around the world.
Company Overview
Established 1878
Employees 10,001+ employees
Email ******@sgs.com
Websitehttps://www.sgs.com/
Current Opening
Thank you for your inquiry about employment opportunities at our company. Unfortunately, we have no open positions at this time. Please check this page again later.