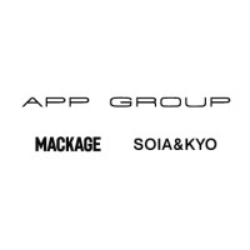 APP Group
Canada Montreal 600 Chabanel west, Montreal, Quebec H2N 2K6, CA
Sales (inc. pre-sales and lead-generation)
Fashion Jobs
Company Detail
APP Group is the Montreal-based parent company of Mackage and SOIA & KYO brands. We are creators, wholesalers and retailers of luxurious and quality outerwear, handbags and accessories, sold to upscale retailers in over 20 countries throughout the world. We also operate 16 Mackage stores in North America, Asia and Europe and 2 SOIA & KYO stores in Toronto.
Company Overview
Established 1990
Employees 201-500 employees
Email ******@appgroup.ca
Websitehttp://www.appgroup.ca/
Current Opening
The Customer Service Representative will...