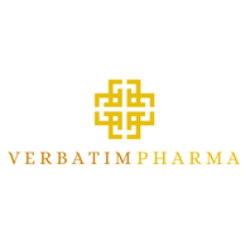 Verbatim Pharma
United Kingdom Hertfordshire The Maylands Building, Hemel Hempstead, Hertfordshire HP2 7TG,
Telecommunication, Call Centre, Customer Service Jobs
Company Detail
Founded by Jasmine Ramtoolah in October 2017, Verbatim Pharma is a boutique recruitment firm that specialises in the acquisition of standout candidates for Pharmaceutical companies and Pharma Service providers. Working in very close partnership with a select number of clients across all specialist functions from the very top-down, we recruit across the UK, Europe, US and have even made placements in APAC and LATAM for our clients. Our purpose is to fully support you in recruitment in every possible way, so that it isn't something that sets you back from doing your day job. Our business consists of two teams: 1. Verbatim Pharma Core – Experienced Life Science Search Leads specialising in placing Pharma professionals at the mid to senior level 2. Verbatim Pharma Account Hub – A team dedicated to supporting our key Pharma clients with higher volume, less specialised team builds that require a quicker turn around. The companies we partner with include: - Pharma Service providers - Clinical Trial Service providers - Digital Health companies operating in Clinical Trials or Pharma - Innovative Pharma / Biotech If you want to know if we can cover a particular search for you, just reach out! Want to know more about Verbatim Pharma? Visit our website at www.verbatimpharma.com or check out our LinkedIn company page! You can also simply reach out to any member of the team.
Company Overview
Established 2017
Employees 2-10 employees
Email ******@verbatimpharma.com
Current Opening
Verbatim Pharma are looking for Customer Service A...