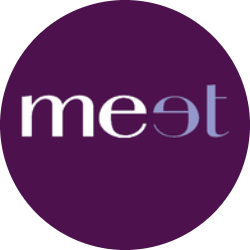 Meet
United Kingdom London Irongate House, 22-30 Dukes Place, London, London EC3A 7LP, GB
IT, Software development, System Engineering Jobs
Management (incl. project, product management & human resources)
Company Detail
At Meet, we champion the people who work in Life Sciences, share the purpose of the companies who innovate in it and create the teams that drive the future of global health. With companies looking to find the best talent to move forward and life sciences professionals eager to hear about the opportunities to give them a career they want - Meet listens, engages and understands you. Making your experience with us a memorable one. At Meet, we offer dynamic recruitment and talent solutions covering both permanent and contract positions from middle management through to executive level. Our teams focus on specific Life Sciences disciplines, positioning themselves as experts in the industry. We tailor each search to you. As well as a full range of recruitment services, Meet is there to support and enhance your wider talent strategy. Our dedicated data insights team provides extensive insight into the market and global trends to inform decision making, shape company policy and ultimately attract the best life sciences talent. Combined with our Client Partners team you're assured that you're treated more than just a number. We're here to support your goals, your hopes and your passions. Whether as an individual in your career journey or as a business with your recruitment and talent strategy. Our philosophy is simple; to provide exceptional, personalised service. But realising it takes dedication and hard work. This is why we've assembled such a remarkable team of professionals to make it a reality for you: people with passion, people with talent, people with chemistry.
Company Overview
Established 2009
Employees 51-200 employees
Email ******@peoplewithchemistry.com
Current Opening
Start up Project Manager / Start up Specialist / S...