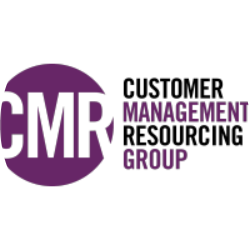 Customer Management Resourcing Group (CMR)
United Kingdom Altrincham 1a Bridgewater Road, Altrincham, England WA14 1LB, GB
Management (incl. project, product management & human resources)
Company Detail
Customer Management Resourcing Group (CMR) strives to be the largest boutique recruitment consultancy that specialise in mid-senior roles within 'Customer Management' Internationally. This includes all management or analytical roles surrounding Contact Centres, Customer Experience & A.I. which is broken down into 3 core brands; - Search & Selection - Executive Search - Recruitment Project Outsourcing (RPO) CMR Group consists of four businesses in the UK, Ireland, Iberia (Spain) and Western Europe (Netherlands), which is part of our international proposition to tailor a global talent solution to larger brands whereby we can trade locally and continue to build our network within local markets. Our Vision is to be the No. 1 Customer Management Recruitment business globally, recognised for providing excellence in all that we do. We work closely with clients to identify the best talent for their business within the following core areas; • Customer Operations • Resource Planning & Analytics • Digital Workforce • Customer Experience and Insight • Change and Transformation • Business Process Outsourcing (BPO) To search our latest opportunities, read more about CMR's Track Record, or for CV Tips & Interview advice, please visit; www.WeAreCMR.Com to find out how the CMR team can help you!
Company Overview
Established 2014
Employees 11-50 employees
Email ******@wearecmr.co.uk
Websitehttp://www.wearecmr.com
Current Opening
Project Manager / Programme Manager Northwest &nd...