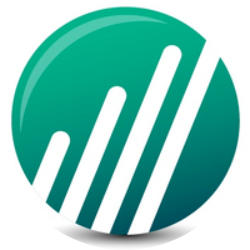 Novanta Inc,
Austria Bedford Novanta Headquarters, Cambridge Technology, Celera Motion 125 Middlesex Turnpike,, Bedford, Massachusetts 01730, US
Sales, Business Development, Business Consulting
Marketing and PR, Advertising and Creative Media Jobs
Company Detail
Novanta (Nasdaq: NOVT) delivers innovations that matter for its medical and advanced industrial OEM customers. If you have a passion for solving complex technical problems that lead to breakthrough performance and that enhance people's lives, come join our growing team. Here is a sample of the many exciting applications we serve: • Innovations that ensure the safety of patients and efficient workflows in hospitals using our novel RFID technology • Innovations in additive manufacturing, also known as 3-D metal printing, using our lightning fast lasers and laser beam steering sub-systems • Innovations in minimally invasive surgery using our highly reliable insufflators, pumps and visualization systems • Innovations in robotics and automation using our precision motors, encoders and drives for superior accuracy • Innovations in smartphone production using our fast, accurate lasers and laser beam steering equipment along with our precision motion systems The driving force behind our growth is the team of talented professionals who share our commitment to our values, and our passion for innovation and for our customers' success. Learn more on our Life page. Novanta has deep proprietary expertise in photonics, vision and precision motion technologies: Photonics • Continuous wave, ultrafast and CO2 lasers, along with laser beam steering components and sub-systems Brands: ARGES, Cambridge Technology, Laser Quantum, Synrad Vision Minimally Invasive Surgery segment: • Insufflators, pumps and disposable tube sets; Medical visualization systems, video processing and wireless imaging Brands: NDS, Med X Change, Reach Technology, WOM Detection & Analysis segment: • RFID readers, machine vision solutions, barcode scanning, light and color measurement Brands: JADAK Precision Motion • Motors, encoders, servo drives, air bearing systems and integrated mechatronic solutions Brands: Celera Motion (inc. Applimotion, Ingenia, MicroE, Zettlex, Westwind)
Company Overview
Established 1968
Employees 1,001-5,000 employees
Email ******@novanta.com
Websitehttp://www.novanta.com
Current Opening
About JADAK JADAK, a Novanta company (NASDA: NOVT...