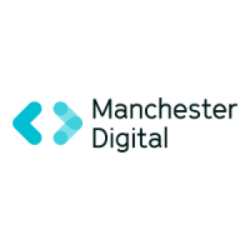 Manchester Digital
United Kingdom Manchester Oxford Road, Tech Incubator,
Management (incl. project, product management & human resources)
Company Detail
Manchester Digital, the largest independent trade body for the digital and technology sector in the North West. Established for nearly 20 years, we have over 500 digital and technology businesses in our membership, including GCHQ, BBC, Auto Trader, On the Beach and Missguided, who are committed to working with us to deliver relevant and impactful digital skills training and careers insights programmes with schools, colleges and local people across Greater Manchester. As well as being a cohesive voice for the region's industry and ensuring that its views are represented at a local and national government level, the organisation also galvanises the power of its network and takes direct action to solve specific issues and barriers impacting the sector's growth. Manchester Digital is renowned for the employer-led approach it has taken to solving the current skills gap. Each year we run a 4-day skills festival that connects over 150 businesses and 2000 school, college and university students to bridge the gap between industry and education. We also run a programme called the Digital Futures programme that will create industry interventions at critical stages of education to help increase the number of young people entering the industry. The programme also has specific strands to support girls and hard to reach demographics to find a career in the industry. Find out more about who we are and what we do: www.manchesterdigital.com and specifically the Talent and Skills work we do here: www.manchesterdigital.com/talent-and-skills Our values We are a culture that: Rewards results Recognises the hard work we put in Values knowledge sharing Values autonomy Believes in honesty and loyalty Operates with transparency and accountability Values resourcefulness and creativity Believes in making informed decisions Is personally invested in all that we do/the organisation
Company Overview
Established 2001
Employees 2-10 employees
Email ******@manchesterdigital.com
Current Opening
Type: Full time, 7 months fixed contract with poss...