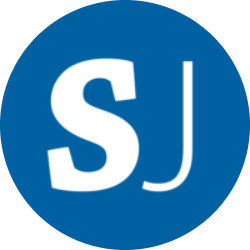 Solicitors Journal
United Kingdom Cambridge Station Road
Legal Jobs
Marketing and PR, Advertising and Creative Media Jobs
Journalism Jobs
Company Detail
The world's longest-running weekly legal journal. In print since 1857, online since a bit after that. Featuring the latest in legal news and comment, case law, business management, and career advice, Solicitors Journal sits at the forefront of the legal trade press, unrivalled in providing an independent voice for our readers. After a yearlong sabbatical, I am delighted to announce that Solicitors Journal is re-launching with the first issue going to press at the end of January 2019. Solicitors Journal is now published by International In-House Counsel Journal. Dedicated to its readers, SJ is built around the needs of the modern-day lawyer and features discussions on a host of current issues, such as Regulation, Compliance and Practice Management. By working collaboratively with recognised and respected industry voices, who share their knowledge and experiences in Solicitors Journal, our readers benefit from unparalleled advice and insight from across the spectrum of legal practice.
Company Overview
Established 1857
Employees 2-10 employees
Email ******@iicj.net
Current Opening
The Solicitors Journal founded in 1856 is seeking ...