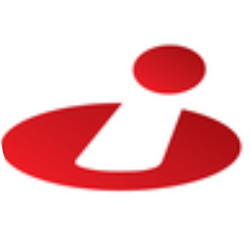 Innovative Systems
United Kingdom London 25 Old Broad Street
Translation, Localization, Interpretation Jobs
IT, Software development, System Engineering Jobs
Banking, Finance, Insurance, Accounting and Trade jobs
Company Detail
Innovative Systems is one of the world's most trusted providers of best-of-breed data quality and compliance solutions. We have a long-standing reputation for creating solutions that are fast, accurate, and scalable. Our data quality solutions cleanse and link data to identify meaningful connections for a centralized-view of customers and do so as a standalone solution or in conjunction with our risk / compliance solutions. FinScan®, one of our most recognized products, is used by our clients in over 50 countries to identify potential money laundering and terrorist financing threats – helping to keep us all a bit safer. Working at Innovative, you will find lots of challenge and chances for growth, a competitive salary, plenty of time off, pension, health benefits, and more. At Innovative, you will find a culture that is highly diverse and built upon strong values and ethics. Our future is built upon a stable past fueled by creative minds and visionary leaders who are taking us to new heights. Come be a part of that future! Innovative's world headquarters is located in Pittsburgh, Pennsylvania. Our EMEA headquarters is in London, UK, LATAM headquarters is in Mexico City, Mexico. Innovative has additional operations in Germany, the Middle East, Singapore, Brazil, and Canada.
Company Overview
Email ******@innovativesystems.com
Current Opening
Thank you for your inquiry about employment opportunities at our company. Unfortunately, we have no open positions at this time. Please check this page again later.