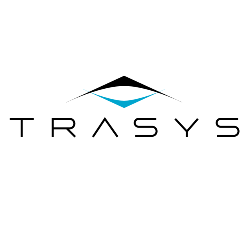 Trasys International
Belgium Brussel Rue d'Arlon / Aarlenstraat 53
IT, Software development, System Engineering Jobs
Market Research, Research Jobs
Company Detail
Trasys International is a European Economic Interest Grouping, part of the NRB Group, that aims at delivering IT services, solutions and consulting to International Public Organisations and Corporations. The mission of Trasys International is to offer dedicated IT solutions, services and consulting to help the International Public Organisations and Corporations to comply with International/EU policies and regulations and to tackle their digital transformation challenges: to modernise (public) administrations, to collaborate and promote digital workplaces, and to fully capitalise on the use of contemporary cloud and datacentre technologies while improving IT security and cost effectiveness.
Company Overview
Established 2017
Employees 1,001-5,000
Email ******@trasys.be
Current Opening
Thank you for your inquiry about employment opportunities at our company. Unfortunately, we have no open positions at this time. Please check this page again later.