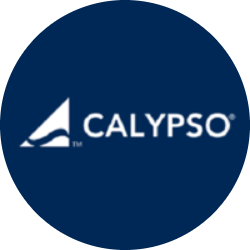 Calypso Technology
United Kingdom London One New Change, 6th Floor,
Telecommunication, Call Centre, Customer Service Jobs
IT, Software development, System Engineering Jobs
Sales (inc. pre-sales and lead-generation)
Banking, Finance, Insurance, Accounting and Trade jobs
Company Detail
Calypso is the leading provider of front-to-back technology solutions for the financial markets. With over 20 years of experience delivering cross-asset solutions for trading, processing, risk management and accounting, we are able to focus our significant resources on customer problems, bringing simplicity to the most complex business and technology issues. The constant pressures for better allocation of capital and improved risk management, matched by an ever changing regulatory landscape in the financial markets demand technology solutions that are reliable, adaptable and scalable. In response Calypso provides customers with a single platform designed from the outset to enable consolidation innovation and growth. The result is compelling. Faster time to new markets, enterprise risk reduction and lower technology costs drive immediate improvements to our customers' bottom line. The facts speak for themselves. Calypso is used by over 34,000 market professionals in over 60 countries. Representing more than 180 financial institutions, our customers operate in a diverse range of developed and emerging markets across Asia, Americas, Europe, Middle East and Africa. Calypso has over 700 staff in over 21 global offices, with headquarters in San Francisco, California. Let Calypso guide you through the complex financial markets.
Current Opening
Thank you for your inquiry about employment opportunities at our company. Unfortunately, we have no open positions at this time. Please check this page again later.