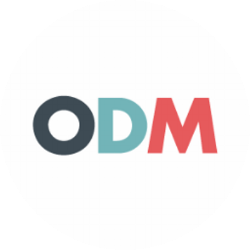 ODM Sales & Field Marketing
United Kingdom Reading 1010 Eskdale Road, Winnersh Triangle,
Sales, Business Development, Business Consulting
Marketing and PR, Advertising and Creative Media Jobs
Retail Jobs
Company Detail
Founded in 1999 ODM is an award-winning sales & field marketing agency that prides itself on delivering for clients who trust us to engage face-to-face with their customers or prospective customers on their behalf. Unlike all other direct marketing channels we come face-to-face with customers. We deliver targeted customer engagement programmes, whether that's marketing or sales focused. We specialise in managing outsourced face-to-face customer acquisition campaigns, but are equally adept at delivering lead generation, auditing, sampling & demonstration projects, as well as retail staff training. We've recently undertaken loyalty card projects, retail staff training and compliance projects as well as large scale consumer finance customer engagement and sales programmes. We recognise that clients need campaigns to demonstrate positive return on investment, as field marketing and field sales channels have to compete with other channels for marketing or acquisition budget. We support some clients with long term outsourced sales and customer acquisition projects across the UK. For other clients we support tactical, short term projects typically working in retail or at events. We have sales staff, brand ambassadors and trainers across the country, it just depends what the clients require.
Company Overview
Established 1999
Employees 51-200
Email ******@odmltd.com
Websitehttps://odmltd.com/
Current Opening
We are recruiting Full-Time enthusiastic Sales Peo...