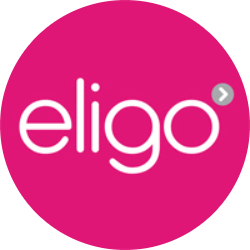 Eligo Recruitment
United Kingdom Wimbledon 83 Hartfield Road, Suite 1 & Suite 3
Management (incl. project, product management & human resources)
Company Detail
Eligo Recruitment is a specialist recruitment partner to some of the UK, US and Europe's most successful companies: from vibrant start-ups to globally recognised FTSE 100 businesses. Working across the Technology, Open Source, ERP and SAP, Fire & Security, Medical, and Events sectors, our dedicated teams understand your challenges and your goals, partnering with you to deliver innovative, tailored solutions to ensure your recruitment worries are no more whilst saving you both time and money. At the heart of this is the way we work, our culture, and our values. We don't just recruit people; we built our company around them. Since inception our goal has been to put the focus back on the people at the heart of our business and at the heart of yours, fostering a culture built on the foundations of market knowledge, business partnership, and people and personality.
Company Overview
EstablishedJuly 10 2019
Employees500 - 600
Email******@eligo.co.uk
Websitehttp://www.eligo.co.uk
Current Opening
Thank you for your inquiry about employment opportunities at our company. Unfortunately, we have no open positions at this time. Please check this page again later.