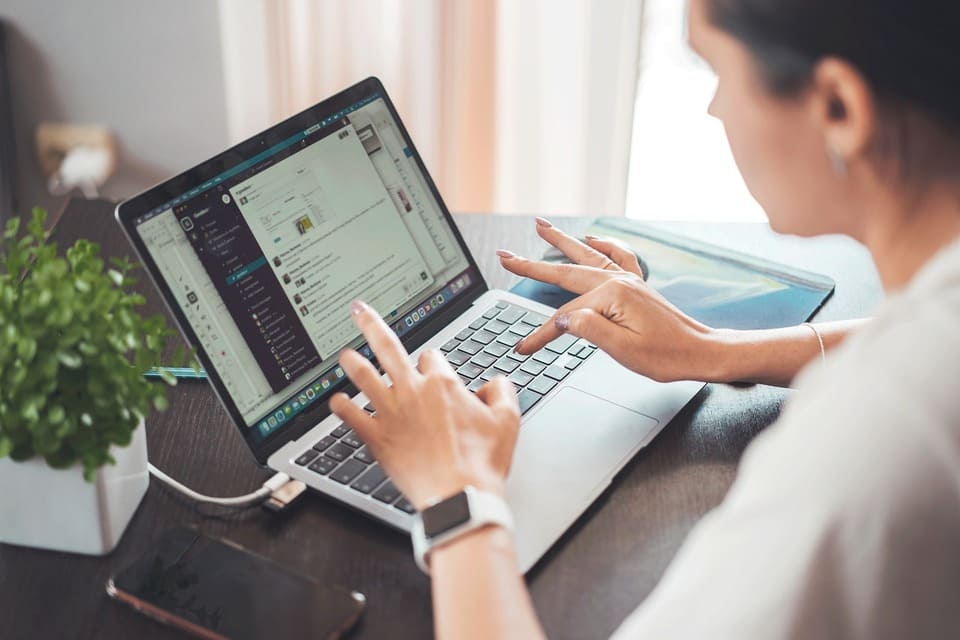 The EU's Thriving Job Market - A Tale of Resilience and Innovation
The European Union (EU) has long been a symbol of economic cooperation and unity among its member states. In recent years, it has also gained recognition for its thriving job market, which stands as a testament to its resilience and adaptability. This article explores the various factors contributing to the EU's flourishing employment landscape, including economic policies, labor market reforms, and the role of innovation and technology.
Economic Recovery and Growth in the European Union
One of the key drivers of the EU's thriving job market is its robust economic recovery and sustained growth. Following the global financial crisis of 2008, the EU faced significant economic challenges, with rising unemployment rates in several member states. However, the EU responded with a series of measures designed to stabilize and stimulate economic growth. These measures included financial assistance packages, structural reforms, and targeted investments in key sectors.
As a result of these efforts, the EU experienced a remarkable economic turnaround. By 2013, the EU had returned to positive GDP growth, and this momentum has continued in the years since. This economic growth has translated into increased job opportunities for EU citizens, with millions of new jobs created across various industries.
The EU's Labor Market Reforms
Another factor contributing to the EU's thriving job market is a series of labor market reforms undertaken by many member states. These reforms have been aimed at increasing labor market flexibility, reducing unemployment, and improving job security.
One notable example is the labor market reform implemented in Spain. In 2012, Spain faced an unemployment rate of over 25%, particularly among its youth. The government responded with a comprehensive labor market reform that made it easier for companies to hire and fire employees. This reform, combined with other measures, helped bring down the unemployment rate significantly and encouraged job creation.
Similarly, Germany's labor market reforms in the early 2000s, known as the "Hartz reforms," transformed its job market by increasing labor market flexibility and promoting part-time and temporary work. These changes contributed to a significant decrease in unemployment and laid the foundation for Germany's strong job market today.
Embracing Innovation and Technology
In the digital age, innovation, and technology have become major drivers of job creation and economic growth. The EU has recognized the importance of these factors and has made substantial investments in research and development, innovation hubs, and digital infrastructure.
The European Commission's Horizon 2020 program, for instance, has been instrumental in promoting research and innovation across the EU. With a budget of nearly €80 billion, Horizon 2020 has funded thousands of innovative projects, fostering collaboration between academia and industry and creating high-skilled job opportunities in emerging fields such as artificial intelligence, biotechnology, and clean energy.
Furthermore, the EU's commitment to building a Digital Single Market has facilitated the growth of digital startups and e-commerce, leading to the creation of numerous jobs in the tech sector. Cities like Berlin, Stockholm, and Barcelona have emerged as thriving tech hubs, attracting talent and investment from around the world.
Support for Small and Medium-sized Enterprises (SMEs)
Small and medium-sized enterprises (SMEs) play a crucial role in the EU's job market. They account for a significant portion of the EU's GDP and job creation. Recognizing this, the EU has implemented various initiatives to support the growth and sustainability of SMEs.
One such initiative is the European Investment Fund (EIF), which provides financial support to SMEs through venture capital and loan guarantees. The EIF's efforts have helped SMEs access the necessary funding to expand their operations, hire more employees, and contribute to job growth in their respective regions.
Additionally, the EU has simplified regulations and reduced administrative burdens for SMEs, making it easier for them to navigate the business landscape. These measures have encouraged entrepreneurship and the creation of new businesses, further bolstering the EU's job market.
Social Inclusion and Labor Market Integration
The EU places a strong emphasis on social inclusion and labor market integration. Ensuring that all citizens, including vulnerable and marginalized groups, have access to employment opportunities is a fundamental principle of the EU.
One significant step in this direction is the European Pillar of Social Rights, which was proclaimed in 2017. The Pillar outlines a set of principles and rights aimed at promoting fair and inclusive labor markets across the EU. It covers areas such as equal opportunities, fair working conditions, and social protection.
Moreover, the EU has actively promoted labor market integration for immigrants and refugees, recognizing their potential contributions to the job market. Programs and policies have been developed to facilitate the integration of newcomers into the labor force, helping them find employment and contribute to the EU's economic growth.
Youth Employment Initiatives
Youth unemployment has been a persistent challenge in many EU member states. To address this issue, the EU has implemented several youth employment initiatives. The Youth Guarantee, for example, ensures that every young person under the age of 25 receives a quality offer of employment, continued education, apprenticeship, or training within four months of becoming unemployed or leaving formal education.
These initiatives have had a positive impact on youth employment rates, providing young people with the skills and opportunities they need to secure meaningful employment. As a result, many EU countries have witnessed a decrease in youth unemployment rates, contributing to the overall health of the job market.
Challenges and Future Prospects of EU's Job Market
While the EU's job market has thrived in recent years, it is not without its challenges. Demographic trends, such as an aging population, pose a long-term challenge to maintaining a robust workforce. Additionally, economic disparities among member states continue to exist, leading to varying levels of job market strength.
Furthermore, the COVID-19 pandemic had a significant impact on the EU's job market, leading to temporary job losses and disruptions. However, the EU's swift response with economic stimulus packages and recovery funds has helped mitigate the worst effects and set the stage for a strong rebound.
In the future, the EU will need to address these challenges through continued cooperation, investment in education and skills development, and the promotion of sustainable economic growth. By doing so, the EU can build on its success and ensure a thriving job market for generations to come.
The EU's thriving job market is a testament to its resilience, adaptability, and commitment to inclusive growth. Through economic recovery efforts, labor market reforms, support for innovation, and a focus on social inclusion, the EU has created a dynamic employment landscape that benefits its citizens and contributes to its economic prosperity.
As the EU faces ongoing challenges and opportunities, its ability to maintain and enhance its job market will be a critical factor in its continued success. By addressing demographic changes, economic disparities, and emerging technologies, the EU can build on its achievements and shape a future where job opportunities are plentiful and accessible to all.