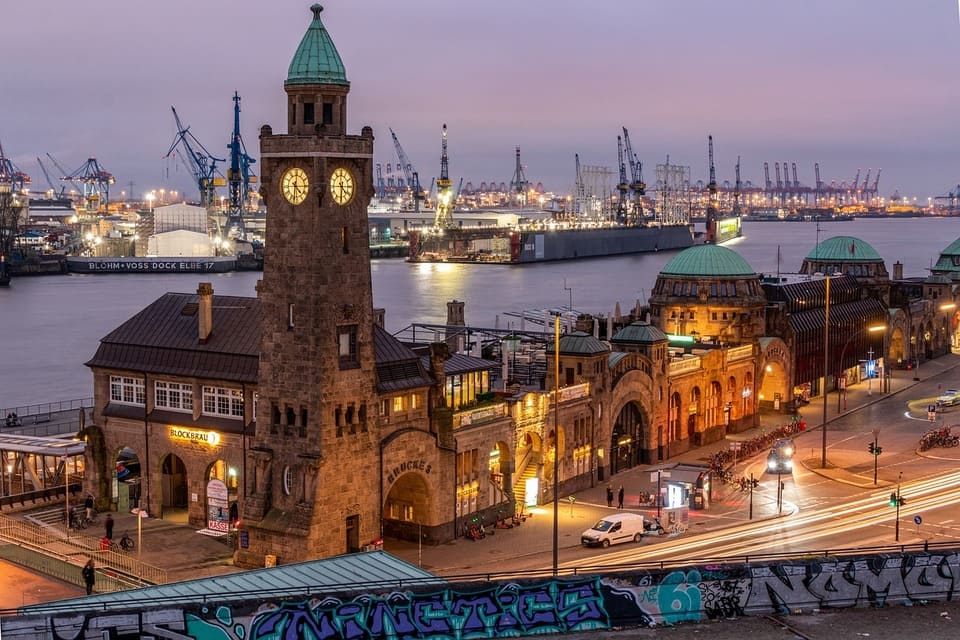 The Impact of Offshoring Manufacturing on the Job Market of the EU
The global landscape of manufacturing has experienced a significant transformation over the past few decades. A prominent trend in this evolution has been the relocation of manufacturing sites from Europe to Asia and East Europe. Companies seek cost savings, access to emerging markets, and streamlined supply chains as primary drivers behind this strategic shift. However, as manufacturing jobs move away from the European Union (EU), it raises critical questions about the impact on the job market within the EU itself. This article explores the multifaceted effects of these manufacturing site transfers on employment within the European Union.
The Proliferation of Offshoring

The proliferation of offshoring manufacturing has become a defining characteristic of the modern global economy. Several key factors underpin this trend, with cost efficiency being one of the primary drivers. Companies are constantly seeking ways to reduce production costs, and offshoring offers an attractive solution. In regions where labor costs are significantly lower, businesses can manufacture their products more affordably, making it an appealing option for cost-conscious enterprises.
Another catalyst for offshoring is the desire to access emerging markets. As these markets grow and consumer demand rises, businesses recognize the need to establish a presence closer to these lucrative customer bases. Manufacturing locally or in proximity to these markets allows companies to better understand and respond to local preferences, adapt their products, and gain a competitive edge over competitors who remain distant.
Supply chain optimization is a critical factor influencing offshoring decisions. Companies aim to create efficient supply chains by locating manufacturing facilities nearer to suppliers and distribution hubs. This proximity reduces lead times, lowers transportation costs, and enhances overall supply chain agility. Additionally, diversifying manufacturing locations globally can help mitigate risks associated with disruptions, be they natural disasters, political instability, or economic fluctuations, thereby increasing supply chain resilience. In essence, offshoring manufacturing aligns with the overarching goal of achieving greater operational efficiency and flexibility in today's fast-paced, interconnected world.
Job Displacement within the European Union
Unemployment

- When manufacturers move their operations offshore or automate processes, workers in affected regions often find themselves facing unemployment. This sudden loss of employment can lead to higher unemployment rates in those areas, triggering a ripple effect throughout the local economy. Families may struggle to make ends meet, local businesses may suffer decreased demand, and social services may experience increased demand. The economic hardship can be particularly severe, as communities grapple with the loss of stable income sources.

Wage Pressure

- The availability of cheaper labor in offshoring destinations can exert downward pressure on wages for workers within the EU. As companies seek to reduce production costs by outsourcing to regions with lower labor costs,

employees

within the EU may face the risk of stagnant or declining wages. This wage pressure can create a challenging environment for workers, as they strive to maintain their standard of living while grappling with rising living costs. Additionally, the fear of wage stagnation can lead to decreased

job satisfaction

and motivation among workers.

Skills Mismatch

- Job displacement doesn't just affect employment status; it can also disrupt the alignment between workers' skills and the demands of the job market. As industries evolve and adapt to technological advancements, displaced workers may find it challenging to secure new employment that aligns with their existing skills. This can result in a skills gap in the labor market, where workers possess skills that are no longer in high demand. Closing this skills gap often requires significant investments in retraining and upskilling programs to ensure that the workforce remains competitive and adaptable to changing industry needs.

Differing Sectoral Impacts

- It is important to note that the impact varies across industries. While traditional manufacturing may experience job losses, service sectors supporting global supply chains, such as logistics, engineering, and research and development (R&D), may see growth. The ability to adapt to these shifts largely depends on the diversity of the EU member state's economies.
The Role of Automation
Automation and robotics have played a significant role in the changing job landscape due to the transfer of manufacturing sites. While they have reduced the reliance on manual labor in manufacturing, they have simultaneously created a demand for skilled workers who can operate and maintain these technologies. Thus, the impact of automation is not solely negative but rather transformative.
EU Policy Responses
To address the challenges posed by the transfer of manufacturing sites, EU member states and institutions have enacted various policies and initiatives:
Workforce Development and Retraining

- Investing in workforce development and retraining programs to equip displaced workers with the skills needed for modern job markets.

Promoting Innovation and Technology Adoption

- Encouraging innovation and the adoption of advanced technologies to support the growth of high-tech manufacturing and R&D sectors.

Regional Development Initiatives

- Implementing regional development initiatives to diversify local economies and reduce dependency on traditional manufacturing.

Trade and Investment Agreements

- Negotiating trade and investment agreements to promote balanced global trade and protect EU industries.

The Shift Towards Sustainable Manufacturing

- An emerging trend in the manufacturing industry is the focus on sustainability and environmental responsibility. As companies move production to other regions, there is an opportunity for the EU to develop its expertise in sustainable manufacturing practices, which can lead to job growth in green industries.
The Reshoring Debate
While many companies are transferring manufacturing sites abroad, some are considering reshoring certain operations to ensure supply chain resilience, reduce transportation costs, and maintain control over production processes. Reshoring initiatives may offer prospects for job creation within the EU.
The transfer of manufacturing sites from Europe to Asia and East Europe has undoubtedly reshaped the job market within the European Union. While job losses in traditional manufacturing have been a concern, opportunities have emerged in skilled labor, technology, and innovation sectors. The EU's ability to mitigate negative impacts and harness growth potential lies in proactive government policies that support workforce development, encourage reshoring where feasible, and address the challenges associated with automation and skill mismatches.
As the global manufacturing landscape continues to evolve, EU member states and institutions must remain adaptable and forward-thinking. By doing so, they can navigate the complex terrain of manufacturing site transfers and position themselves for a more resilient and prosperous future while addressing the needs of their workforce and industries.